There are loads of classes in or near Ryedale. I have picked out a few with contact details (hopefully a good selection to give you an idea of what is available)…. Hope you enjoy whichever class you choose! Click on the title to be taken to the website.
All classes are listed in the What's On area. Weekly Classes 0 – 5 years are listed by day and Weekly Classes 4 – 12 years by Activity.
---
BABY SENSORY
Award-winning, sensory-rich development classes designed to support you and your baby from birth. Regular exposure to an incredible range of sounds, smells, sights, textures, music, dance, signing and massage all help rapidly develop the brain in your baby's first year
For lessons covering Norton and Sutton on Derwent, contact Jo Magson by emailing eastyork@babysensory.co.uk or phoning 07581 300149.
For lessons covering Thirsk and Northallerton, contact Gemma and Judith by emailing northallerton@babysensory.co.uk or phone: 07793 763419
---
TODDLER SENSE
Enjoy a multi-sensory adventure with your toddler, where structured activities go hand-in-hand with the freedom to explore! It's not only a great place to play, but the equipment encourages a wide range of skills from social to physical, emotional, creative, intellectual and heaps more!
For lessons covering Norton and Pocklington for children 13 months to 5 years.
Contact Steph Pears by emailing eastyork@toddlersense.co.uk or phoning 07725 481334
Read a Mumbler review here
---
NURTURE
'Nurture' is a new suite of enrichment classes for babies and toddlers (0-30 months) with their Parents/Carers.
A range of natural and stimulating materials are used to promote infant and child curiosity, encouraging them to use their senses when exploring.
A certified Montessori teacher will provide developmentally appropriate activities.
Monday and Thursday at 10:15 AM – 11:45 AM at Captain Barney's, 14 Railway Street, Malton YO17 7NR
nurture.enrichment@yahoo.com
07949 008887 or 01653 696232
---
SWIMMING WITH LINZI
Swimming from 3 months to teens.
There are spaces at Carr Junior School in Acomb
Monday and Thursday – all age groups and just from 6-18 months on a Friday.
A NEW Class for Independent Swimmers… Thursday 11.00 am for 2.5 year olds and up ….Carr Junior School, Acomb, York….children will get into the pool by themselves and with or without the aid of woggles, floats and fins swim independently.
There are also a couple of spaces at the after school classes on a Monday and Wednesday from 4.00 pm at Robert Wilkinson School in Strensall.
Exciting news and big congratulations to Linzi Ainley who has just passed her Diploma Level 3 in Aquatic Teaching – Baby and pre-School
Contact: Linzi 07583 936246 Email: linzifitness@gmail.com
Facebook You can book directly by clicking this link to the Booking Site
---
WATER BABIES
Swimming for 0 – 5 years in Helmsley, Market Weighton, Carnaby and York.
Contact 01904 607110 or littlefish@waterbabies.co.uk for more information.
Quote RYEDALE MUMBLER and we will send them a free Splashabout Happy Nappy (required for the lessons) with their starter pack – worth £9.99.
Read the story of a baby's first lesson here
---
MINI KICKERS
Saturday lessons for 3 to 7 years.
Broughton Road, Malton, YO17 7BP
Phone: 01653 605365
Email: info@maltonsport.org
---
LACY COTTAGE RIDING SCHOOL
Riding lessons from 4 years plus in a lovely location.
Lacy's Cottage Scrayingham, York YO41 1JD
Ring Nicki or Chris Pimlott 01759 371586
---
AMPLEFORTH YOUTH THEATRE
Saturday
Pre-School. Age 3 – 5. Lessons include elements of singing, dancing and acting through imaginative movement and storytelling.
Children in the Main School Class are split into 3 age groups – Primary (6 – 8 years), Intermediate (9 – 11 years) and Senior (12 – 16 years)
Each group receives two and a half hours of training per week in three different disciplines of drama, music and dance, with the opportunity to participate in performances.
01439 766738
ayt@ampleforth.org.uk
Ampleforth Youth Theatre, Ampleforth College, York YO62 4ER
---
HAWKES HEALTH & FITNESS
Football lessons from 3 years plus in Malton and Scarborough
Contact Robbie of Hawkes Health & Fitness on 07584 418403
robbie@hawkeshealth.org
---
LITTLE WOODLAND EXPLORERS
10am – 12pm Wednesday & Friday at Malton Castle Garden
Forest School sessions for parents and carers with young children
Donna McAnulty-Rickard
Phone: 07949 008887 or 01653 696232
Read the Mumbler review here
---
AQUASTARS
Great swimming lessons in Stamford Bridge from babies to pre-competition.
Spaces for little ones on Fridays as well as spaces for older ones throughout the week.
Alison Turner. Mobile: 07854 725211.
E-mail: askaquastars@gmail.com
---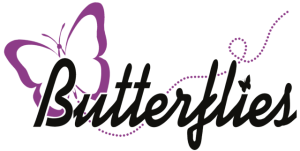 BUTTERFLIES
Wide range of dance and performing arts classes for all ages.
Butterflies Dance & Performing Arts The Former Police Cells, 2 Westgate, Thirsk YO7 1QS
Phone:01845 522570
Email:info@butterfliesdance.com
---
TUMBLE TOTS
Tumble Tots from 6 months to 4 years
Gym Bobs from 4 to 7 years at various locations across York.
Sessions include climbing, balancing, agility and coordination as well as song time for language development.
Call 01904 412381
Facebook Tumble Tots York
Mention RYEDALE MUMBLER for a free taster
---
TECHNOLOGY IN PLAY
We inspire and instil the foundations of STEAM learning; creativity, co-operation, collaboration, tenacity, problem-solving, critical thinking, and the belief that mistakes are opportunities to learn
Pre- school classes in York on Monday and Thursday. After school classes on Wednesday and Saturdays.
E: york@technologyinplay.club
---
HELEN O'GRADY
Drama classes for 5 – 11 years.
Sowerby Parochial Hall, Sowerby, Thirsk. YO7 1LY – Monday at 5pm – 6pm
Free Trial Session so your child can come along and see if our classes are right for them.
Email york@helenogrady.co.uk​
Phone Caryn 01904 492998
---
TURTLE TOTS
Tuesday 11:30-2:30, Thursday 11:30-2:30 and Friday 12:30-2:30pm – Kilima, Holgate
Wednesday morning – Aldwark Manor Hotel, Alne
Saturday afternoon – Archbishop Holgate School, Hull Road
Free taster classes are also available and a 10% first term discount when you mention Mumbler.
Contact: Paula Stewart
T: 01423 210214
E: northyorkshire@turtletots.com
---
LITTLE CRICKETS
Little Cricket is a fun NEW cricket activity class for girls and boys aged 2-4, but it's more than just bats and balls!
Our weekly classes run in York on:
Wednesdays and Thursdays at Huntington Memorial Hall:
Fridays at Poppleton Road Memorial Hall:
T: 07511 046890
E: info@little-cricket.co.uk
---
RUGBY TOTS
Rugbytots offers fun, structured play sessions taking children on a journey of sporting imagination with engaging and energetic coaches supporting them every step of the way whilst teaching how to catch, pass, kick, run with the ball and play as part of a team.
Lessons in Haxby, The Mount School, Fulford, Joseph Rowntree and Pocklington.
For more details, just call, email or visit our website
T: 0345 313 6716
E: york@rugbytots.co.uk
---
DIVE IN
Dive In offer swimming lessons for children aged 4 to 11 years.
Lessons at Market Weighton and Carnaby
info@divein2swim.co.uk
07593 545237
Facebook
---
Please contact the class providers directly if you want any more details or to book classes for your little one.
There are lots more classes listed on the website:
Weekly Classes 0- 5 years
Weekly Activities 4 – 12 years