In line with Government guidance on COVID-19 and the recommendation to avoid gatherings and crowded places, many of our local family days out are looking at closing to the public. For any of the listings on here please check with the venue if it is open or closed before attending.
I am endeavouring to keep the listings as up to date as possible but please check with venues first, thanks for your understanding at this crazy time, Team Mumbler.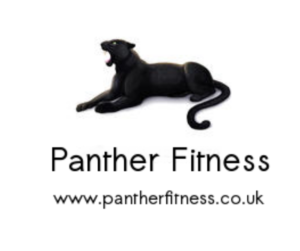 Personal trainer that can help you reach your goals, whatever they are. Running general fitness classes in Hutton le Hole or can meet at a mutually convenient venue, your home or in Hutton Le Hole.
I'm here if you want my help….whether you just want to get fit, in shape or perhaps do something for yourself.
Pre and postnatal qualified. Finding the time to exercise with a new baby or toddler may seem a tall order at first. You may also feel sapped of energy due to lack of sleep and breastfeeding your baby. But doing some gentle exercise after you've had your baby will lift your mood and help your body to recover from pregnancy and birth as well as reducing the symptoms of postnatal depression.
PANTEHR FITNESS STUDIO
Unit 7, The Craftworkshops, Hutton le-Hole, York, North Yorkshire YO62 6UA
Parking in Main Car Park please not on site.
Toni Lamb
Telephone 01751 630273 or 07712 528204
enquiries@pantherfitness.co.uk
Facebook
Website
Fitness and Sports Injury Studio complete with swimming pool
Personal training is available.
The Fitness Studio
Little Edstone House
Great Edstone
North Yorkshire
YO62 6NY
Andy Gam
Phone 01751 431817 or 07501 066332
Personal Trainer for over 5 years, specialising in Pilates, Exercise Therapy and British Weightlifting along with catering for every fitness need or goal including ante natal and post natal.
I am based near Harome, North Yorkshire where you will find my Strength and Stretch Shed.
For more information or to discuss any of the above, please contact me via Facebook, send me a message or contact me on 07771 359424.
Virtual classes covering Kettlebells, Dumbbells, Pilates, BarreConcept, Family HIIT, Legs Bums & Tums and one to one personal training sessions available via Zoom.
Classes are £6 per class or £20 for four classes, can be used on any class within 8 weeks
Family HIIT sessions free so anyone can join.
One to one sessions available £25 per session.
For further info call Katie-Mae Ellis on 07515 406097