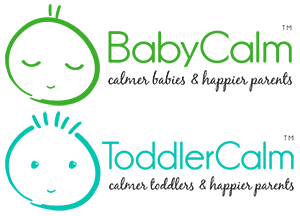 This weekend I attended a ToddlerCalm Behaviour Workshop. This is an evidence based workshop helping you to understand your own children and what they are capable of, whilst giving you realistic expectations in relation to their behaviour.
Couples, grandparents, carers are welcome to attend. I felt really comfortable partaking in this all engaging workshop. Lauren delivered it beautifully with a lovely relaxed style which really encouraged group participation which in turn was reassuring. Parenting after all is a great leveller, we are all in the same boat, doing what is a difficult job that we are all so desperate to succeed at to the best of our ability. Easy to relate to group discussion provided the basis of the workshop which you could either partake in or sit back and listen to. The handouts and visible examples were excellent.
What I liked best, was that it was not what to do, it was explanation, with a lot of ideas and suggestions for how to react to toddlers' behaviour, as well as general parental support. It encourages parents to set limits with compassion and empathy, i.e. gentle parenting with limits. Time and time again, it highlighted there was no right or wrong way of parenting, acknowledging that parents know their children best. This workshop is not to tell you how to do it, rather provide ideas, recognising every child is different therefore what works for one child, may not work for another.
The workshop really made me think from the child's position and how we are behaving to them, how would we react in the same circumstances? Sometimes your children are just holding up a mirror! Understanding why toddlers behave as they do and therefore how to cope with them with a variety of different options and coping mechanisms. Being mindful of their feelings in certain situations is an important message that I have taken away from this – is the toddler actually behaving in a certain way because they don't understand what you are expecting of them, they are actually hungry, need the loo, want a bit of control of their own lives (obviously where it is safe to do so) or a bit of time focused directly on them.
A particularly interesting area, was understanding a toddler's brain, how it develops and what happens during a tantrum. How the parent and how the toddler feels during a tantrum and therefore, possible coping mechanisms, both during a tantrum and or just to prevent them happening in the first place.
It is important to praise a child's efforts rather than just the outcome. When they come with a picture, engage with it, ask them what they see, what colours they used, children love engagement and enthusiasm directed at their efforts – most children genuinely want to please those close to them. Do not just turn the TV off as its bath time, we wouldn't like it if we missed the conclusion of our favourite programme. Changing your language from negative to positive can have a massive long term effect and modelling how you would like your toddler to behave is massively important, even praising yourself out loud, "well done Mummy for doing the boring job of getting dressed". It's good to talk to yourself!
I have given some of the tips a go since Sunday and wow, the results, we have got dressed stress free, breakfast has been fine and believe it or not, I have got to school on time! (Those that know me, know that is a big thing in my life!)
Another, take away point…self care for parents, taking time for ourselves is important for family well being – bring it on!
The workshop was personalised to those attending and all inclusive. It's not one to take the children too, but a massive chance for parents to gain confidence from the fact that we are all going a great job and meet others in the same boat. There is no right or wrong way but Lauren explains why they behave as they do and gives loads of tips as to how to cope in certain situations and work with your child for happier family life. Make life more fun for parents and children.
Special Mumbler Offer of 10% discount when you mention MUMBLER
Facebook: www.facebook.com/babycalmtoddlercalmyork
Bookings: www.calmfamily.org/lauren-partington
Email: laurenpartington@calmfamily.org
Website: www.calmfamily.org
Mobile: 07894 551275
I was invited to attend this workshop but my opinions are my own.