Jack Berry House, Malton, have some fabulous events planned for December 2023.
Friday 1st December 2pm – 7pm – A really popular Christmas Fair with fantastic stalls, perfect for your Christmas shopping! All proceeds to the Injured Jockeys Fund. Do drop in and take a look.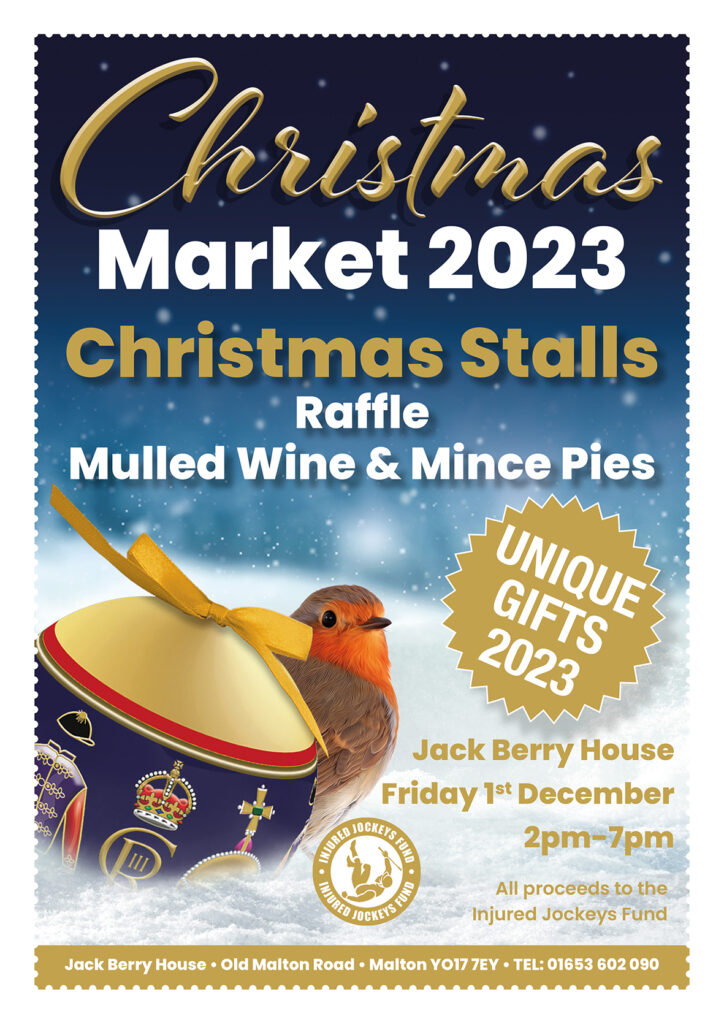 Sports Rehabilitator Cat has been raising money for the IJF and Mind by running a marathon a month in 2023! Cat's 12th marathon this year will start and finish at Jack Berry House on Saturday 2nd December 8am. You are welcome to join her on any point of her run. The route has been carefully planned to make it easily accessible for everyone to join in along the way. All runners will receive their own Jack Berry House marathon medal!
If you are interested in joining Cat for her marathon effort please get in touch with JBH by Friday 17th November to secure your place (01653 602 090 or email admin-JBH@ijf.org.uk) . The cost is £5 for under 5km or £10 if you run 10km plus. Funds raised go to the Injured Jockey Fund.
Cat's JUST GIVING page
Saturday 2nd December 4pm – late. Jack Berry House Music FEST to celebrate Cat's achievement. £20 per ticket with proceeds to Injured Jockey Fund. Do get in touch to book your tickets! – this is now postponed until the Spring (21/11/2023)