Featured Listing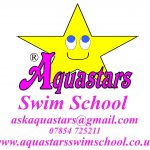 Family owned swim school.
Structured fun swimming lessons teaching water safety and developing all four strokes.
All children will be working towards awards throughout their time with us
Tuesday: 16.15 onwards
Friday: 16.00 onwards
Saturday: 9.00 onwards
At Stamford Bridge Junior School, 5 Church Road, Stamford Bridge, YO41 1BP
ALISON TURNER
Mobile: 07854 725211
E-mail: askaquastars@gmail.com
Facebook
Website
Featured Listing
Learn to swim, gain water confidence and safety through fun filled classes with Linzi
• Small classes
• Warm, private pool
• STA Certificates and badges included
Monday 4.00 – 6.00 pm
Tuesday 3.30 – 6.30 pm
Wednesday 3.30 – 5.30 pm
At Robert Wilkinson School Pool, West End, Strensall. YO32 5UH
Contact: Linzi 07583 936246
Email: info@linzifitness.co.uk
You can book directly by clicking the link to the Booking Site
KIDS SCUBA DIVING – PADI SEALS COURSE
WEDNESDAY 7-8PM
LOCATION: STAMFORD BRIDGE COMMUNITY POOL
Suitable for children from 8 years old. No previous experience required.
Sessions will be running on the 2nd and 4th Wednesday of the month.
Contact us on 01904 799778 for further details or to book a place.
Monday 4pm – 7pm
Tuesday 4pm – 7pm
Wednesday 4pm – 7pm
Thursday 4pm – 7pm
at the Flower of May Holiday Park, Lebberston Cliff, Scarborough YO11 3NU
Children 4 up to any age and any level.
Also lessons for this age group at held at Green Gables Hotel in Scarborough YO12 4DX.
Monday, Tuesday, Thursday, Friday and Sunday evenings.
10 week courses.
Call Claire on 07837472428
Swimmers Academy run classes for children 4 years old onwards
Wednesday – Pocklington (After School)
Thursdays – Stamford Bridge (After School)
Saturdays – Pocklington School & Stamford Bridge
Baby Swimmers
Babies can start at Baby Swimmers as soon as you and baby are ready and happy to do so.
Classes at New Earwick, Roko, Strensall, Pocklington.
Contact on:
0808 1 33 44 55 (Landline Free phone)
0333 8008 345 (Mobile Friendly)