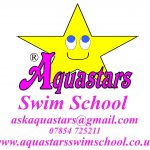 Family owned swim school.
Structured fun swimming lessons teaching water safety and developing all four strokes.
All children will be working towards awards throughout their time with us
Tuesday: 16.15 onwards
Friday: 16.00 onwards
Saturday: 9.00 onwards
At Stamford Bridge Junior School, 5 Church Road, Stamford Bridge, YO41 1BP
ALISON TURNER
Mobile: 07854 725211
E-mail: askaquastars@gmail.com
Facebook
Website
Dive In offer swimming lessons for children aged 4 to 11 years. We are committed to teaching children not only the skill of swimming but to be water confidence and safety. Our lessons are fun and relaxed delivered by our team of passionate teachers. Our class sizes are small with the teachers in the water with the children to ensure they have the support and encouragement close at hand. We deliver the Swim England Learn to Swim programme.
Venue:
Weighton Wold Pool, Wold Road, Market Weighton, YO43 4NE
Lesson Times:
Monday's 4.00pm – 6.30pm
Wednesday's 4.00pm – 6.30pm
Contact Info:
info@divein2swim.co.uk
07593 545237
Facebook:
http://www.facebook.com/Divein2swim
Swimming with Linzi is all about having fun in a safe environment, from gaining water confidence to great stroke technique.
I run classes on Monday, Tuesday and Wednesday for children 2 -10 years at Robert Wilkinson School, Strensall, York, YO32 5UH from 3.30-6.30 pm.
I also offer baby, toddler and Pre-school lessons, 4 weeks – 4 years of age at Carr Junior School in Acomb, York on Monday, Thursday and Friday mornings. It is a small pool and warm at 31 degrees, perfect for little ones!
When children are confident enough, they can go in by themselves without their primary caregiver. This is a natural progression and one where there's no age limit. The important thing here is, it's when the child is ready.
Classes are fun based and relaxed with only 7 children in each class. With the whole pool to ourselves, children really enjoy their lessons and thrive learning to swim. I get to know all the children individually and adapt my teaching accordingly. There is only 1 class running at a time so little distraction from other swimmers.
With over 10 years teaching experience, including my own 3 children, I am fully qualified STA Swimming Instructor, STA baby and pre-school teacher, RLSS lifesaving and recently completed Level 3 Diploma in Aquatic Teaching for Baby and Pre-school. Do check out my recommendations on Facebook!
Please feel free to contact me for more information:
Linzi 07583 936246
Email:linzifitness@gmail.com
You can book directly by clicking the link to the Booking Site
KIDS SCUBA DIVING – PADI SEALS COURSE
WEDNESDAY 7-8PM
LOCATION: STAMFORD BRIDGE COMMUNITY POOL
Suitable for children from 8 years old. No previous experience required.
Sessions will be running on the 2nd and 4th Wednesday of the month.
Contact us on 01904 799778 for further details or to book a place.
Monday 4pm – 7pm
Tuesday 4pm – 7pm
Wednesday 4pm – 7pm
Thursday 4pm – 7pm
at the Flower of May Holiday Park, Lebberston Cliff, Scarborough YO11 3NU
Children 4 up to any age and any level.
Also lessons for this age group at held at Green Gables Hotel in Scarborough YO12 4DX.
Monday, Tuesday, Thursday, Friday and Sunday evenings.
10 week courses.
Call Claire on 07837472428
Swimmers Academy run classes for children 4 years old onwards
Wednesday – Pocklington (After School)
Thursdays – Stamford Bridge (After School)
Saturdays – Pocklington School & Stamford Bridge
Baby Swimmers
Babies can start at Baby Swimmers as soon as you and baby are ready and happy to do so.
Classes at New Earwick, Roko, Strensall, Pocklington.
Contact on:
0808 1 33 44 55 (Landline Free phone)
0333 8008 345 (Mobile Friendly)