Sessions run on a Wednesday 7.30pm – 8.30pm
Fridays 7.00pm – 8pm for juniors and seniors 8pm – 9.30pm
Children can start from the age of 5. First 2 lessons are free.
Juniors is aged 5+
Seniors 14+
Located at Northern Ryedale Leisure Centre, Lady Lumley's School, Swainsea Lane, Pickering. YO18 8NG
Call Chris (Chairman and Head Coach) 07776 010919 or 01751 269411 0r email ryedalejudoclub@googlemail.com for more information
Facebook
Sessions start again on Wednesday 5 September and Friday 7 September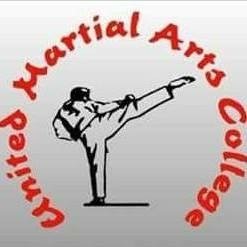 Monday morning at 10am – 11am
Ladies only
Great chance to come for a work out after the school run! It's a brand new class as well with complete beginners in there.
Website
Facebook
56 Castlegate, Malton, YO17 7DT
07956 612667
Family karate Classes in the Ryedale and York area.
Norton, Malton Classes
Adult and teens – Weds 7.30-9pm.
Mixed age class – Sat 5-6.30pm.
Black Belt & above class – Sat 6.30-7.30pm.
St Peters Church Hall, Norton, Malton.
Nawton-Beadlam, Helmsley Classes
All ages class – Tues at 6.30 – 8.30pm.
Nawton Beadlam Village Hall.
Thornton Le Dale, Pickering Classes
Adult & teens – Sun at 7.30-9pm.
Thornton Le Dale Village Hall.
The classes cost £6 each and it's on a pay as you go basis.
Contact Sensei Steve Stier:
Phone or text: 07848 690615
Mondays:
6-7pm Adult kickboxing (Beginners)
7-8pm Adult Kickboxing (Mixed abilities)
8-9pm Adult Karate (Mixed abilities)
Tuesdays
9.30-10.30am Ladies only Kickboxing
6.30-7.30pm Aikido & Self Defence
Wednesdays
6-7pm Ladies Only Kickboxing
7-8pm Adult Kickboxing (Mixed abilities)
8-9pm Adult Grappling – 14 years + (Judo, Ju Jitsu, MMA)
Thursdays
9.30-10.30am Ladies only Kickboxing
6.30-7.30pm Adult Karate ( Mixed abilites)
7.30-8.30pm Adult Kickboxing (Mixed abilities)
8.30 – 9pm Kickboxing sparring
Fridays
9.30-10.30am Adults Kickboxing (Mixed abilities)
Our classes are held at our full time training centre in Easingwold
Unit 20, Shires Bridge Business Park
York Road
Easingwold
YO61 3EQ
01347 811351
Kirby Misperton Village Hall
Monday 7pm
Learn Lee Style Tai Chi with a qualified and experienced instructor
Beginners welcome
Contact John on 07986 367103 or 01751 477106